London, the cosmopolitan hub of the United Kingdom, attracts millions of tourists each year, making it a thriving market for vacation rentals. As a result, more and more homeowners are joining the Airbnb community to capitalize on this lucrative industry. However, managing an Airbnb property can be a daunting task, especially for first-time hosts or busy individuals.
Fortunately, a growing number of Airbnb management companies are here to save the day, offering a range of services tailored to the needs of hosts. In this article, we will unveil the best Airbnb management companies in London, helping you simplify your hosting experience and maximize your property's potential.
What Do Airbnb Management Companies Do
Airbnb management companies provide a comprehensive suite of services to property owners who wish to rent out their homes on platforms like Airbnb. These companies aim to make the hosting process hassle-free and more efficient. Their services typically include:
Property listing optimization: Creating and refining your Airbnb listing to attract more guests and improve your property's ranking on the platform.
Pricing strategy: Regularly adjusting your rental price based on market trends, seasonality, and local events to maximize occupancy and revenue.
Guest communication: Handling all guest inquiries and communication before, during, and after their stay.
Check-in and check-out assistance: Managing key exchanges or installing smart locks and providing guests with a smooth arrival and departure experience.
Cleaning and maintenance: Coordinating professional cleaning services between guest stays and addressing any maintenance issues that arise.
Restocking essentials: Ensuring your property is well-equipped with necessary supplies like toiletries, linens, and kitchen essentials.
Compliance and legal support: Assisting with local regulations, licensing, and tax requirements to ensure your rental is fully compliant.
Pros and Cons of Working with an Airbnb Management Company
Pros:
Time-saving: By outsourcing the management of your Airbnb property, you can focus on other aspects of your life or business, allowing you to make the most of your time.
Expertise: Management companies have extensive knowledge of the vacation rental market and can optimize your listing and pricing to boost bookings and revenue.
Stress reduction: Dealing with guest issues and property maintenance can be overwhelming. A management company handles these tasks, ensuring your hosting experience is worry-free.
Consistent quality: Professional cleaning and restocking services guarantee a high level of quality for your guests, leading to positive reviews and repeat bookings.
Legal compliance: Management companies can help you navigate the often complex local regulations and tax requirements, reducing the risk of fines or penalties.
Cons:
Cost: Hiring a management company will incur fees, which may reduce your overall profits. However, the increased bookings and revenue generated can offset these expenses.
Loss of control: Some hosts may feel that outsourcing property management leads to a loss of control over their property and guest experience.
Varying service quality: Not all management companies are created equal. It is essential to carefully research and select a reputable company to ensure your property and guests are well taken care of.
In conclusion, partnering with an Airbnb management company in London can be an excellent investment for hosts looking to maximize their property's potential and simplify the hosting process. By considering the pros and cons and selecting a reputable management company, you can ensure a successful and rewarding Airbnb experience.
Luckey
Luckey is a subsidiary of Airbnb, acquired in December 2018. The biggest drawback with Luckey is that you'll be locked into Airbnb, and they may not be keen to list your property on other sites. However, Luckey offers most of the services you would expect from a management company, including check-in/check-out, cleaning, maintenance, and listing creation.
Luckey Highlights:
20% commission
Insurance
24/7 customer support
Pricing optimized according to local events
HelloGuest

HelloGuest has been providing bespoke property management in London since 2013. Property owners can choose from a wide range of services, including professional listings, greeting guests, and optimizing occupancy rates. The company also collaborates with interior designers to maximize your income. Other partners include multiple listing companies, such as Tripadvisor, Airbnb, vrbo, HomeAway, Expedia, rightmove, Zoopla, and SPOTAHOME.
HelloGuest Highlights:
5-star rating on Trustpilot
24/7 customer support and maintenance
Commissions of 12% + VAT
69% occupancy rate
Mini Stay UK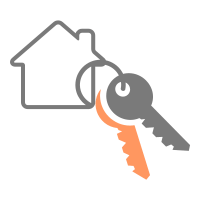 Woman-owned Mini Stay UK provides management services with no fees for landlords. Mini Stay UK delivers all of the services you would expect from an established management property, from professional listings to top-notch guest accommodation. Furthermore, the company will send your earnings to your bank account within 24 hours!
Mini Stay UK Highlights:
Commissions from 15-24%
24/7 customer support
Possibility of a fixed income
Smart-tracking technology for keys
Insurance options up to £1,000,000
City Relay
City Relay is one of London's most renowned property management services, with carefully curated rentals near all of the city's most popular attractions. The company takes care of every detail, making renting your short or long-term rental hassle-free. The comprehensive guest service and DRIVE mobile app mean you can feel secure that your property is safe and your guests will be attended to well. City Relay's outstanding service means you can feel confident, even if you live in another part of the UK or in another country.
City Relay Highlights:
Mobile App
4.8 rating on Trustpilot
Flexible guest contracts
Over 90% occupancy rate
Guests pay 8% commission
Houst

Established in 2015, Houst is currently the world's most extensive Airbnb management service. Houst uses professional photographers and writers to list your rental on popular sites, such as Expedia, Airbnb, Vrbo, Homelike, and rightmove. Although Houst will accommodate part-time rentals, the company specializes in services for landlords who rent year-round with one or multiple properties.
Houst Highlights:
Commissions starting from 12%
Mobile app
4.7 rating on Trustpilot
Up to 94% occupancy rate
Guest Ready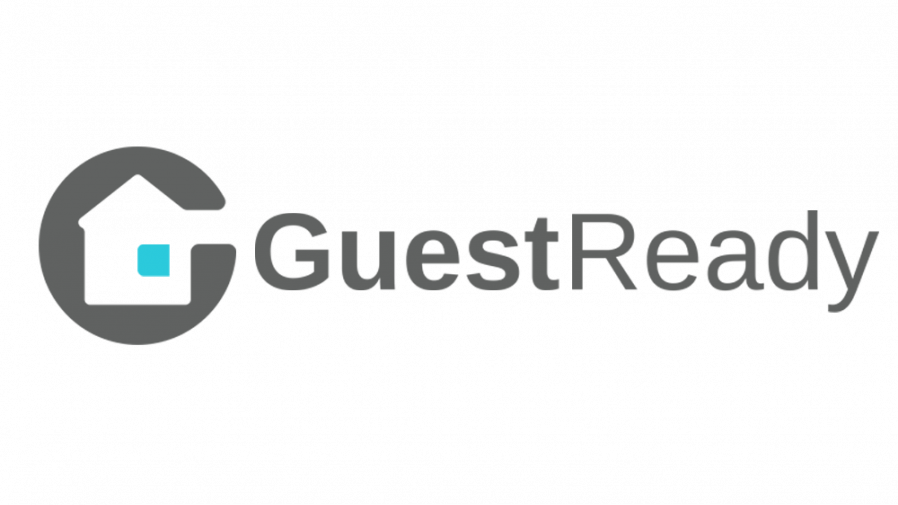 With 50 years of experience in the hospitality industry, Guest Ready provides most of the services you would want from an Airbnb management service. The company creates multiple listings with professional writing and photography. Management services include vetting, check-in, and providing guests with everything they need for a favorable stay, including housekeeping and maintenance.
Guest Ready Highlights:
Commissions starting from 15%
Insurance
Mobile app for Andriod and Apple
5-star rating on Trustpilot
75% occupancy rate
The City Keys
The City Keys partners with Expedia, HomeAway, Airbnb, agoda, and Booking.com, so you'll have plenty of platforms to list your rental property. If you choose, The City Keys will list your London property with professional photography on up to 20 short-term rental platforms. The service will take care of all of your guests' needs, from check-in/check-out to cleaning and replacing linens and towels.
The City Keys Highlights:
Commissions starting from 15%
90% occupancy rates
Owner's portal
Smarthost
Full-service Smarthost pledges to increase your rental income in London by up to 30%. Apart from the usual management services, the company offers property owners a chance to become shareholders when they sign up with Smarthost. Furthermore, the management service vows to increase your rental income up to 40%.
Smarthost Highlights:
4.8/5 rating on Trustpilot
85.3% occupancy rate
15% commission
stayinLONDON
With 7 years of experience, stayinLondon specializes in short and monthly-term rentals in London. The company is relatively small, guaranteeing you personalized service. The stayinLondon team greets guests in person and is available 24/7 to accommodate guests' needs. The business partners with an insurance company that only requires that you pay for the days your property is occupied.
stayinLONDON Highlights:
Premium linens and other amenities
Insurance
On-site handyman for any maintenance issues
5-star rating on Google
15-20% commission, including tax
77% occupancy rates
UpperKey
With UpperKey, property owners are guaranteed monthly income, even when the property is unoccupied. However, the company partners with Asian businesses that typically book London properties for long-term stays for their employees and families.
UpperKey is ideal for people who live far away from their London properties, as the company takes care of every aspect of rental management with top-notch efficiency. Forbes, TechRound, crunchbase, and TRAVELMAG have all recommended UpperKey's property management service.
UpperKey Highlights:
4.4 rating on Trustpilot
Guaranteed rent
Exceptional guest-vetting
100% occupancy rate
Commissions based on the property
Pass the Keys
Established in 2015, Pass the Keys continues to expand with a wealth of loyal clients. The company maintains excellent online reviews, and you'll receive your money as soon as the guest checks in. Pass the Keys has been recommended by the Financial Times, FinBuzz, and the London Business School. However, Pass the Keys uses lock boxes and insists that property owners commit to a 4-week minimum term.
Pass the Keys Highlights:
20% commision plus VAT
5-star review on Trustpilot
Accidental damage insurance
Remote guest check-in
Moa & Kin
Operating in the travel industry for a decade, Moa & Kin maintains offices in London, Bath, Bristol, and Oxford. Guests are thoroughly vetted, and they pay for the cleaning fees. Family-owned. Moa & Kin offers spotless guest accommodations with booking on major sites like vrbo, Airbnb, and Booking.com.
Highlights of Moa and Kin:
High occupancy rates
Mobile dashboard
5-star reviews on most major sites
Personalized service
Have you been searching for a way to store your guests' bags with your high-turnover rental property? Look no further than Stasher. Stasher offers temporary luggage storage for just €6 for the first 24 hours and €5 for each additional day. Your guests can book their storage on the Stasher website or with the Android or iOs app in minutes.
You can even add Stasher's luggage storage service as a perk for your guests. There are no weight or size limitations. With Stasher, you'll never need to worry about rushing to prepare your rooms between clients or disappointing your guests if you don't have space to store their bags.
Hi! I am George and I am the Content Lead for Stasher.com. I love travel, writing, making music and meeting new and interesting people.